Horse Haven: World Adventures

Developer:
Ubisoft
Genre:
Horse Simulation
Horse Breeding
Platform(s):
iOS
Android
Kindle
Release:
February 12, 2015
About the App
Horse Haven: World Adventures is a horse simulation video game created by Ubisoft. The game is available for free on the iOS (Apple App Store), Android (Google Play), and Fire OS (Amazon Store) platforms.

Game Description
Welcome to Horse Haven: World Adventures! You are now the new owner of a horse stable. The world is yours, make it the perfect horse haven! Create and manage a dream horse farm spanning multiple exotic sites all over the world. Raise the perfect horse companion and join together in fun steeplechase races and activities!
CREATE YOUR DREAM HORSE HAVEN around the world: a majestic ranch in the USA, a charming stud farm in France, exotic stables in Germany and a royal stud farm in England.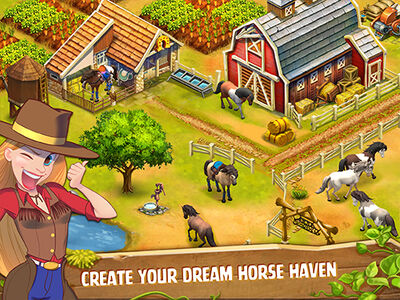 RAISE THE BEST HORSES: Pet, nurture, feed, and groom your equine friends to help them grow from foal to adult!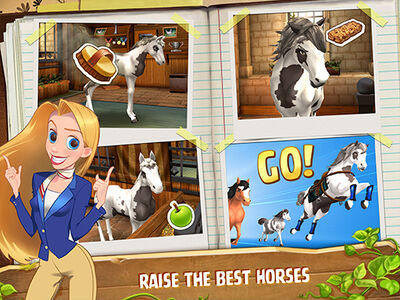 DOZENS OF HORSES TO BREED, including the most famous ones: The Arabian, Quarter horse, Thoroughbred , Mustang...
Mate your champions with your friend's to unlock the rarest and best horses!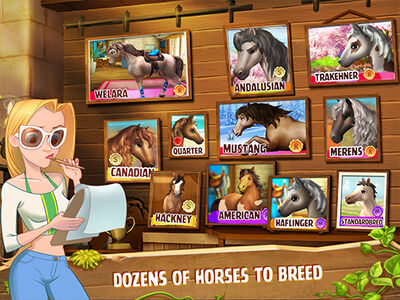 CUSTOMIZE YOUR HORSES with stylish saddles, fancy leg wraps and unique bridles and headgear. 
Capture and share their best looks with your friends!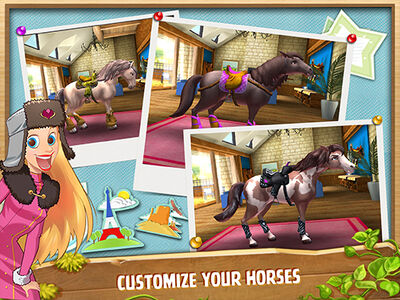 RUN STEEPLECHASE AROUND THE WORLD and compete in the most gorgeous backdrops: Mexico's pyramid valley, Russia's snowy plains, Japans cherry blossoms... 
Challenge your friends to win trophies and rewards weekly and climb the daily leaderboards!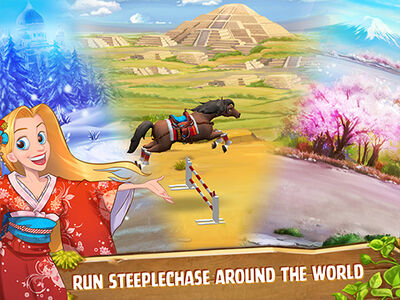 Official Links